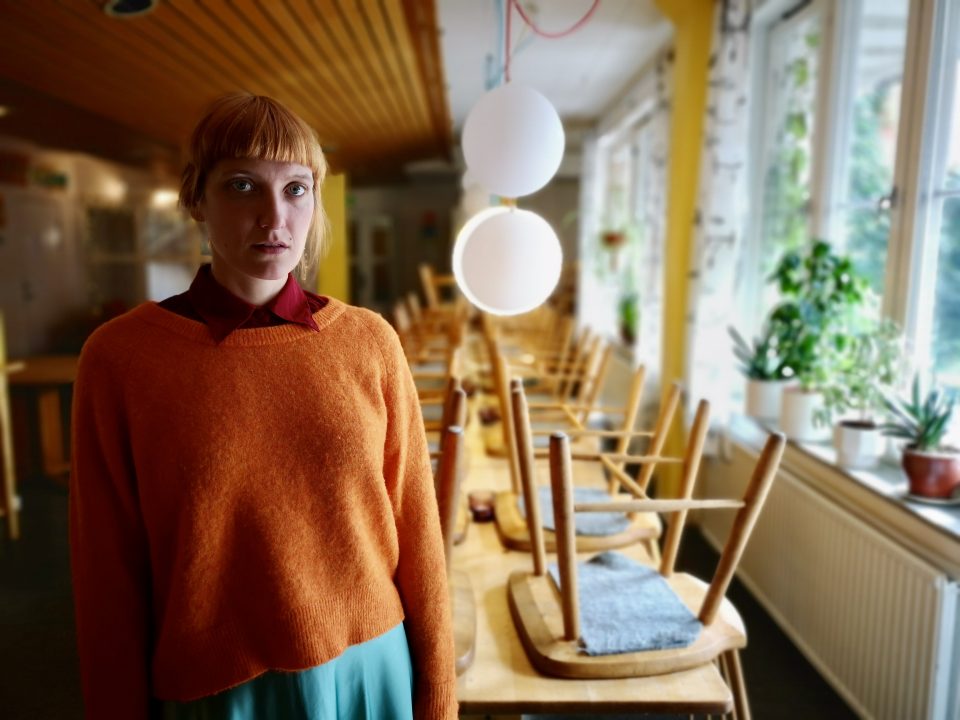 Alexandra Berger
Biography
Alexandra Berger is debuting with the 6 track EP "Svälta räv" the 25th of October on Adrian Recordings.
Alexandra has been writing music all her life in English and booked studio time with Christian Gabel of bob hund and 1900 to record her songs. But something just didn't match. They had 2 days together in the studio and at the end of day one, Alexandra tried the one and only track she had in Swedish and all of a sudden something new and exiting happened. When she arrived day two, she had written new songs in Swedish and at the end of the session they had recorded this debut EP.
The name "Svälta räv" (Starving Fox) is taken from the card game with the same name, in wich the players try to "starv out" the opponent by getting all of the cards on hand. The game is without any skill moments and is based on random actions.
"It's not like I wanna crush myself, it would hurt too much but sometime i don't know what to do with myself and it would be nice to be able to spread out a bit in small pieces, these songs are my recent attempts to do that. Someone said that it sounds like the Swedish big artist Veronica Maggio was locked in to an asylum. And perhaps it is a little crazy this…"
Alexandras songs are slow small pop songs based on voice and her piano, with additional hisses and swooshes here and there. It is intimate and strange, to close or to far out.
"Basically, i just wanted to record my songs so that my best friend, Pi, should have something to listen to, it made med safe knowing that it was just for her. This works also the other way around, I feel safe when i listen to music made by people that is close to me, it's a good way to keep in touch."