Alice Boman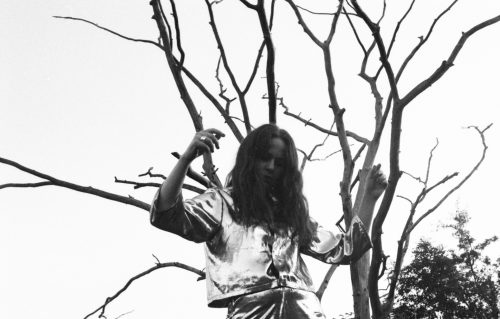 "Swedish songwriter Alice Boman is a ghostly, whispered presence in "Dreams," which starts as an elegy and ends with solace"
"A subtle, nuanced balance between enthralling dream pop and stark confessional"
– CLASH
"Sublime, heartbreaking"
– GORILLA VS. BEAR
Swedish singer-songwriter Alice Boman today shares 'End Of Time', a delicate and complex cut of pop music, which follows the breakout success of last year's 'Dreams' single and her preceding debut EPs Skisser and II.
Shimmering with multi-layered production and boasting a 12-string guitar amongst its head-filling
instrumentation, 'End Of Time' is an ode to a loved one and the promise to protect them – "let me love you, and I will love you till the end of time," Boman promises, a stark declaration of devotion made all the more potent by her haunting, fragile vocal delivery.
"I love it when people can get their own ideas of what it's about, I don't want to ruin it," Boman admits, "but the main theme is the chorus I guess, those lyrics. It's like a message to someone. A wish for this someone to let you in, to just let you be there. That's the main thing." First written over two-and-a-half years ago, the track has since blossomed and grown in the studio setting, and is set to truly bloom in the live arena, on Alice Boman's upcoming European tour dates.
Taking forty rough sketches for a debut LP out to a countryside retreat to whittle down, Alice Boman
reemerged in 2017 with a collection of her strongest, most emotionally potent work to date, with that first full-length fast approaching. "It's so nice to share what you've been doing," Alice continues. "I'm a bit of a perfectionist, but the songs I love the most are far from perfect. I want my songs to feel alive – that's the magic."
'Dreams' earned Boman praise from Billboard, The New York Times, Beats1, KEXP, The Line Of Best Fit, Clash and more upon its release in September 2017, with Alice also capturing the eyes and ears of The Fader, The Guardian, NPR, Entertainment Weekly and more. The effortless emotionality of Alice Boman's music has also seen her music featured on TV shows including Transparent, Suits, Being Human and Catfish, and in feature film Paper Towns. 2018 looks set to build on that early promise, and mould it into something truly stunning.