Citizens Band Orchestra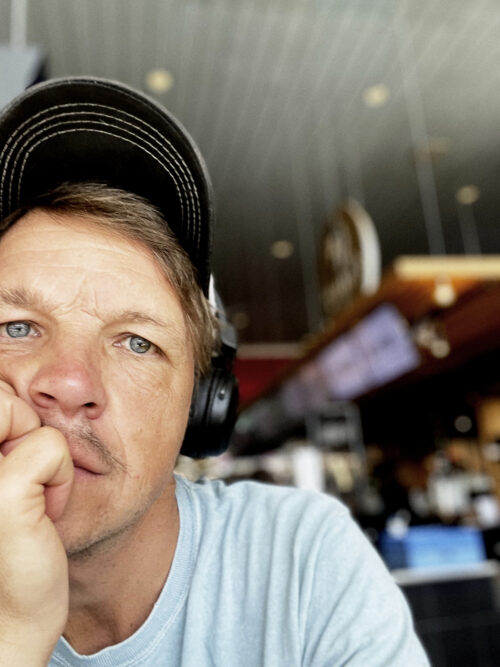 David Fridlund formed the indie-pop band David & the Citizens in 1999, a band which debuted 2001 and which, over the course of a 5-year period, managed to release 3 albums, countless EPs, tour all over Europe, be nominated for a Grammy and then split up on a bad way. During the years they were active, they gathered a large crowd of enthusiastic fans where many identified themselves in David's angst-driven lyrics and danced to the slightly happier indie pop. Shortly after the split, David moved to the US, and no one heard from him. What happened to him? This CD is somewhat of an answer to that question.
David lived in the USA 2009-2022. For several years he didn't make music, he had lost the desire and inspiration, but sometime in 2019, that desire came back and he started writing a lot of songs again. This record consists of songs from that time in the US. The songs came about during a dark period in his life. Born out of a failed relationship, they became his refuge when everything felt hopeless and lonely. He wrote and recorded most of them in an apartment on 2nd Street in Santa Fe, on an 8-channel digital porta with only two guitars, a trumpet, a snare drum, a melodica, a harmonica, an organ, and a head full of ideas. During the years he wasn't making music, he spent all the more time drawing and the images on the cover are drawings he made between 2016-2022. This is not a solo album with David Fridlund, it is David Fridlund himself under the name Citizens Band Orchestra. The CD contains 2 bonus songs exclusive to this release.