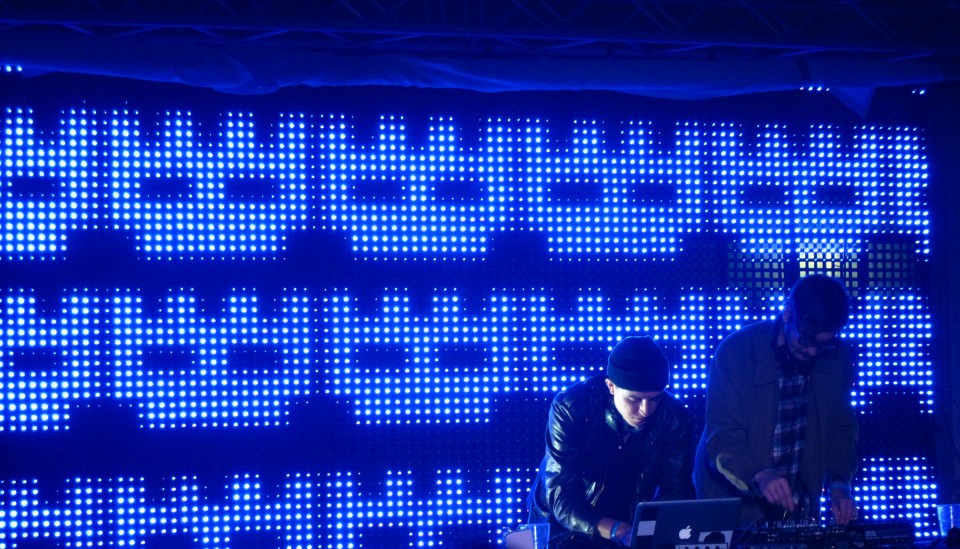 Dmitry Fyodorov
Biography
2 punk kids in Sweden haunted by the restless soul of Dmitry Fyodorov, the successful Russian attack player in HC CSKA Moscow that mysteriously disappeared after an accident on the ice now nearly 30 years ago. 2 boys with monster making machines that transformed the spirit of the cold war to dark distorted house music to bring havoc to dance floors across the globe. And they did!
In 2008 Dmitry Fyodorov released 1 track every 29th of each month, one more hard hitting than the other. The viral www did the rest and transformed the mp3:s and the endless features on mixtapes to dance floor mosh pits all around Europe and further to SXSW in Austin USA. As a visitor to Sweden's summer festivals 2009, you would not have missed them when performing on Emmaboda, Hultsfred, Arvika, Dans Dakar and more.
On stage Dmitry Fyodorov creates a mash between a DJ-set and a live show. Putting everything into mortar and squeezing it. Equally good as a punk-vitamin injection for 15 minutes as a techier 2 hour death-disco-house set.
Now after a few years of metaphysical existence Dmitry Fyodorov has transcended into the digital reality with a debut album called "Shapeless". An album created during and influenced by a year of great traveling and introspection.
The name "Shapeless" is a comment on the collective image of our home planet, the earth, as a pretty safe and constant environment that we, the inhabitants, have mapped out a long time ago. However this might not always be the case; if you start to look closer on our planet you will find a lot of anomalies and modern day events that sounds more like the plot for a video game or a great sci-fi novel. This is a common inspiration for several tracks on the album.
"Shapeless" starts out with the track " Tunguska", referencing an event that took place on June 30th 1908 near the isolated Podkamennaya Tunguska River in Siberia. At about 7 am there was an explosion that knocked over an estimated 80 million trees over a 2,150 square kilometer area, this would have destroyed a large metropolitan area of today's standards. Eyewitnesses observed bluish light moving across the sky accompanied by a great sound moving east to north. Most eyewitnesses just reported the light and sound and no sighting of an explosion or a fire. It took almost 10 years for the first scientific expedition to arrive to the area and there is still a great dispute on what caused the explosion.
After "Tunguska" the albums moves further down in the human psyche and the perception of our surroundings with tracks like " Next to Owl Grave Coffin" and " Thinking of Space".
One of the bigger tracks on the album called "Centralia Detour" is inspired by the ghost town Centralia located in the state of Pennsylvania, USA. Underneath the now empty city a mine fire has been burning since the early sixties.  Nowadays the underground fire is still burning and most of the roads are destroyed by the heat and filled with smoke.
Another track, "Etzweiler"  is inspired by the German ghost town of Etzweiler. Abandoned in 1996 it had completely disappeared by 2006, swallowed by encroaching strip mines.
A bit further down the track list we find one of the more light minded tracks on the album, "Simcoe", which pays tribute to a wonderful beverage – beer. To this track, SektorFilm has made an outrageous video about food and things you're not supposed to do while consuming it.
A remix of the classic Dmitry Fyodorov track "MD5VSSHA1", that told the tale of MD5, one of the most used cryptographic hash functions on the internet and its great successor SHA 1, is also included. In comparison with the original track it highlights how the Dmitry Fyodorov sound has developed in to a tighter and more subtle way of creating that creeping, dark and intruding feeling over the last year. The sound might be a little less hostile but it will still give you shivers.