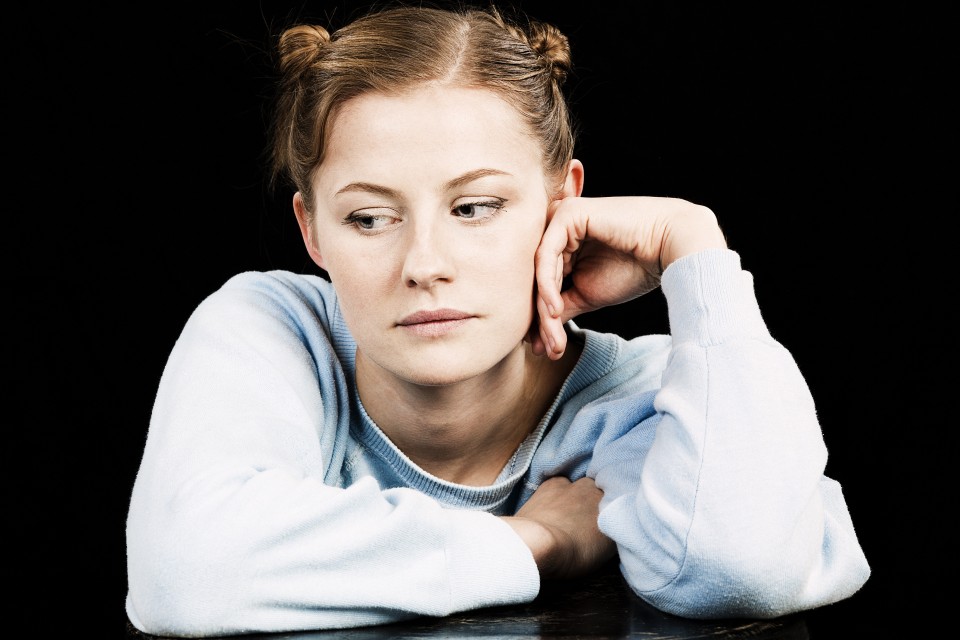 Edda Magnason
Biography
Open the cover for the album "Goods" and take out the salmon pink booklet with the black print. Sit back and immerse yourself in another reality. Just like on the last album, Edda guides you around with her vivid lyrics and her adventurous voice, but on "Goods" it's no longer just Edda's piano playing that forms the musical backbone; now there's full orchestration, strange keyboards, electric sitars and choirs of Russian sailors.
The music moves us through cities and jungles, down to the harbor where the trawlers are leaving for Japan. Edda's distinctive piano playing leads us into back streets with garbage dumps and magpies' nests. From a disco booms "Handsome" from the dance floor, and then we're taken out on a sailing trip over rolling waves, escalating up to the star strewn "Ancient Star My Innocent Heart".
Edda's lyrics are primarily depictions; sometimes they are magical situations from everyday life, sometimes whole stories are being told. In the playful lyrics you can occasionally even sense a political undertone, as in "Magpie's Nest":
"The reapers wrap the crops in silk and put it on a cargo ship / They open up another tin with baked beans, for dinner, breakfast and for lunch / The artists sell their love songs to baby diapers, jeans and cars / And deep down into the garbage, I found a golden cookie jar"
Sometimes there are no words at all and then the music tells the whole story, as in "Hur Jag Föreställer Mig Det Är Att Segla (How I Imagine Sailing)" or the song "Camera" where the single line, "Have you seen the world in that one million camera?" transports us to a new place on earth each time it is sung.
"I had all the lyrics and the music ready, but tried to avoid getting stuck in carefully thought out arrangements before coming to the studio. In the best of partnerships it's not about two people's isolated wills; it's about getting into a shared mindset which makes both people think up new ideas. This is how I have experienced working with Christoffer," says Edda about her collaboration with Christoffer Lundquist with whom she produced the album.
"Recording this album has almost been too much fun to talk about – it's so much easier to discuss things that have gone wrong! The recording situation has been exciting the whole time – all the original keyboards in the studio, for example, have meant that we didn't need to break off and search through interminable samples to find the best ones. That sort of thing takes energy from recording and stops the flow. "Goods" is more reminiscent in many ways of the recordings I did with my portastudio in my teens, than the last album that I recorded with Caprice on Nybrokajen in Stockholm."
Edda has made the album cover herself and worked on it while recording the album.
"Some illustrations I did when I wrote the songs. Others came when we were ready with arranging them. The flamenco dancer for "One Man Show" was made after a morning in the studio when we'd created our own Riverdance. In "Falling Alseep To A Kitchen Conversation", the picture came first and then the song."
The pianist, singer and songwriter Edda Magnason grew up in the countryside of southern Sweden. Her father comes, as her name suggests, from Iceland. Her self-titled debut album was released in 2010 and now we are releasing "Goods", her second album, along with her first single "Handsome".