JH3-Jari Haapalainen Trio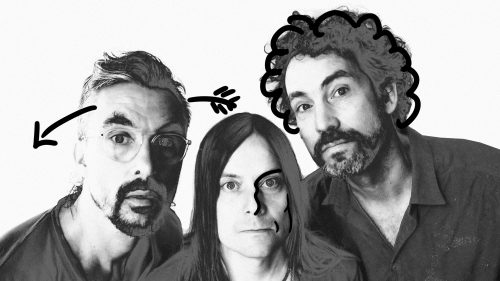 "WHY DO U KEEP SNORTIN' THAT SHIT" is the second taster and single from the forthcoming JH3 album "Fusion Forever", out in May 2020. They have previously released three albums (2 of them were nominated for Grammies, best jazz-album of the year in Sweden) on respected jazz label Moserobie and one self released live album (Bakgrundsmusik Records). "Fusion Forever" is the first one on Adrian Recordings.
Carefully composed and improvised by these musicians who are all Swedish legends:
Jari Haapalainen – the drums
Jari is a producer, guitarist/drummer and songwriter. Starting his career in the now considered cult band, The Bear Quartet, who released thirteen album before they went on an eternal hiatus. He has also produced numerous of albums in Sweden and Europe with the likes of Camera Obscura, Ed Harcourt, The Magic Numbers, Johnossi, The (International) Noise Conspiracy, Sahara Hotnights, Nicolai Dunger etc etc etc.
Per "Texas" Johansson – the saxophone + oboe
Texas is one of Sweden's most respected saxophone players, releasing albums under his own name and playing with artists like Fredrik Ljungkvist, Dan Berglund (EST), Goran Kajfeš, Johan Lindström.
Daniel Bingert – the bass guitar + OP1
Daniel is a multi-talented artist who has cooperated with people like Max Martin, Benny Andersson, Robyn etc. Together with his father Hector, he started the Latin Lover Big Band.