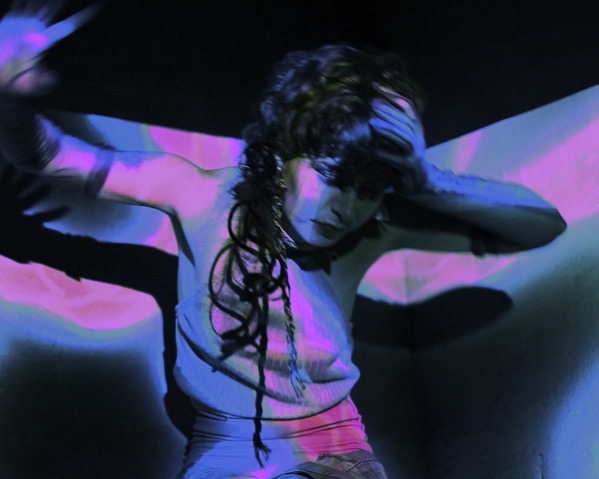 MANX
Biography
From daydreams of a bio paradise where everything constantly sprouts and grows comes MANX. The memo is simple: be a flower. Unfold, claim space, and be luscious.
An alluring art-pop-universe, invented by producer and multi-field artist Maria Nyström. She uses MANX as a space to create a world based off of daydreams and heavy synesthesia.
An observation of a strong collective urge since the brink of the pandemic is expressed on MANX's first releases since may 2020; an expansion of uncompromising self-love. An urgent cry for beauty and chaos in perfect harmony.
Maria states: "Suddenly I started making fiery dance tracks out of nowhere. I felt the need to inspire both myself and people around me to grow out of something, and be unapologetically alien and radically proud of it."
MANX invites you to a celebration of everything "too much", inside a fruitful, weird ass jungle of experimental modern day trip-hop.
She portrays her vivid imagination through musical production and artistry, along with her visual narration in videos and digital images.
Having recorded her own music since age thirteen, Maria's creative DNA has grown into a doubtless originality that naturally ingrains every aspect of MANX. Aside from musical influences like Aphex Twin, Björk and Oklou, Maria dares to dance across unexpected genres and cultures, with a habit of messing around with both pop cultural framework as well as the expectations of listeners.
Her debut in 2019 had audiences and press sizzle over her luscious sound settings and eccentric style, calling it "addictive" and "incredibly vibey".
MANX's new singles will be available to stream and on slim jewel case CD that you can find in our web shop.
September 9th
​​1. JASMINE
2. INST/EMBODY/AURORA
October 7th
1. TOURMALINE
2. INST/DICYANIN/u/CRATER
November 18th
1. WATER
2. INST/SHI HENG YI/GOLDEN FEATHERS
August 25th
1. ONSEN
2. INST/parfait/SLF_LV/retreat