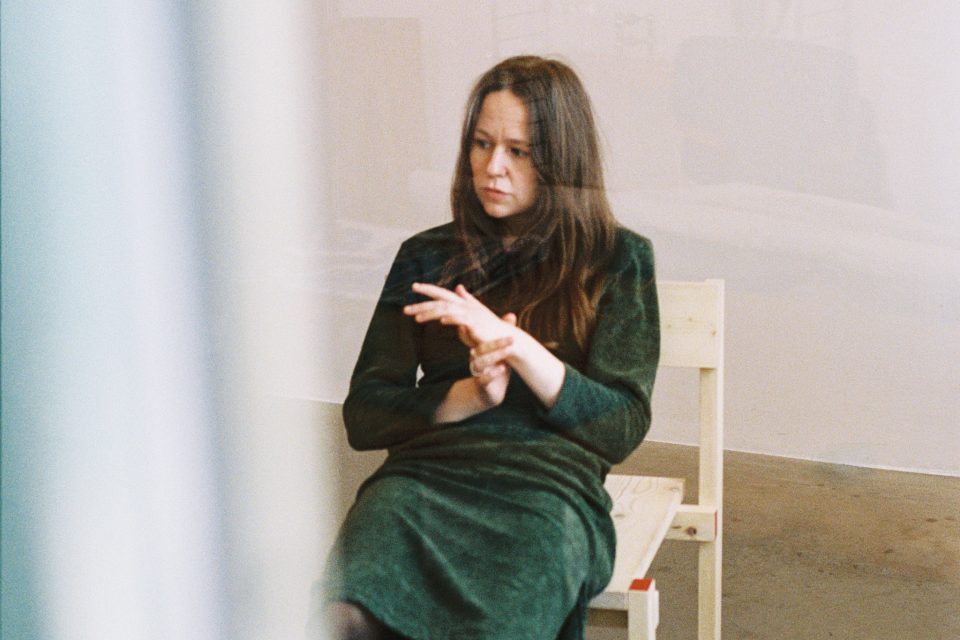 Alice Boman
Biography
Sweden's Alice Boman released "Feels Like A Dream" – her romantic new single featuring guest vocals from Perfume Genius, off her forthcoming new LP The Space Between due out October 21st via [PIAS]. The track originated from a few Instagram DMs and arrives alongside a video by Boman and her longtime collaborator Jeanne Lula Chauveau, premiering at The FADER. The Space Between, produced by Patrik Berger (Robyn, Lana Del Rey), is available for pre-order HERE.
"In the past I've written a lot of songs about disappointments, heartbreaks and the longing for love.
Being in love – I thought it would be so hard to write songs about that. Not wanting to sound too cheesy.
But love can be cheesy.
And this song is about how it sometimes feels like a dream to be with that someone.
Especially when you've been wondering if you'd ever find love.
Me and Mike have been writing to each other on Instagram here and there.
Once we talked about maybe doing a cover of a mutual favorite song – Fleetwood Mac's 'Storms.'
When I talked to Mike about doing something together for the album I was working on, and sent him a few demos, he chose 'Feels Like A Dream.' I think it works beautifully as a duet – us representing and singing from the two sides of a relationship.
I have listened to Perfume Genius for a long time and love his voice and sound and I'm thrilled that he wanted to be a part of this." – Alice Boman
"Feels Like A Dream" follows "Maybe" (via FLOOD Magazine) and the album's lead single "Night and Day." These songs mark first new music since the release of her critically acclaimed 2020 debut LP, Dream On, which earned praise from The New York Times, The FADER (20 best rock songs), Billboard, Gorilla vs Bear, Loud & Quiet (9/10 stars), Uncut, Mojo, and more. Boman will return to the U.K. this December, with headline dates including London's The Lexington.
Alice Boman has been thinking about space a lot lately. The silence between sounds, the unspoken bonds between humans, the enormity of the universe and her place within it. It can all get a little overwhelming at times if she's honest, but whenever it does there's always music. Ruminating on intimacy and existential angst, to listen to The Space Between is to hear Boman's thoughts unfurl in real time, her quiet contemplations cocooned in sympathetic arrangements created in collaboration with her producer.
"My partner came up with the [album's] working title, 'Space,' almost as a joke as he knows I don't like thinking about the vastness of the universe, just because it makes me so aware of the little time we have on Earth," explains Boman. "But when I looked in my notebooks later, I realized how often the word space appeared, from the space in your mind, and the space in your body, to the space between people."
The Space Between is very much a journey in this respect, charting her progress from fear ("Honey," "Maybe") to the "place of tenderness" she ultimately arrives at on "Space," the album's exquisite closing track. It's a journey she hopes listeners will share in, finding comfort in community.
Praise For Debut LP Dream On:
"soft-focus indie pop that's delicate to the touch, but delivers a hefty emotional punch"
– The FADER
"Swedish songwriter Alice Boman is a ghostly, whispered presence… which starts as an elegy and ends with solace" – The New York Times
"Recalls the delicate intimacy of Perfume Genius" – The Guardian
"After a whirlwind ascent, Boman returned last month with the release of her striking new single and visual 'Dreams'…" – Billboard
"A subtle, nuanced balance between enthralling dream pop and stark confessional" – CLASH
"Sublime, heartbreaking" – Gorilla vs Bear
"Mixes ethereal folk twinges with unabashed pop glory" – The Line Of Best Fit
Live:
23/11 Uppsala, Katalin
24/11 Göteborg, Pustervik
25/11 Oslo, Krøsset
26/11 Stockholm, Södra Teatern
7/12 London, The Lexington
8/12 Manchester, Gullivers
10/12 Glasgow, Hug & Pint
11/12 Bristol, Crofters Rights
11/2 Köpenhamn, Lille Vega
12/2 Hamburg, Nachtasyl
13/2 Berlin, Kantine am Berghain
16/2 Düdingen, Bad Bonn
18/2 Antwerpen, Trix
19/2 Amsterdam, Paradiso