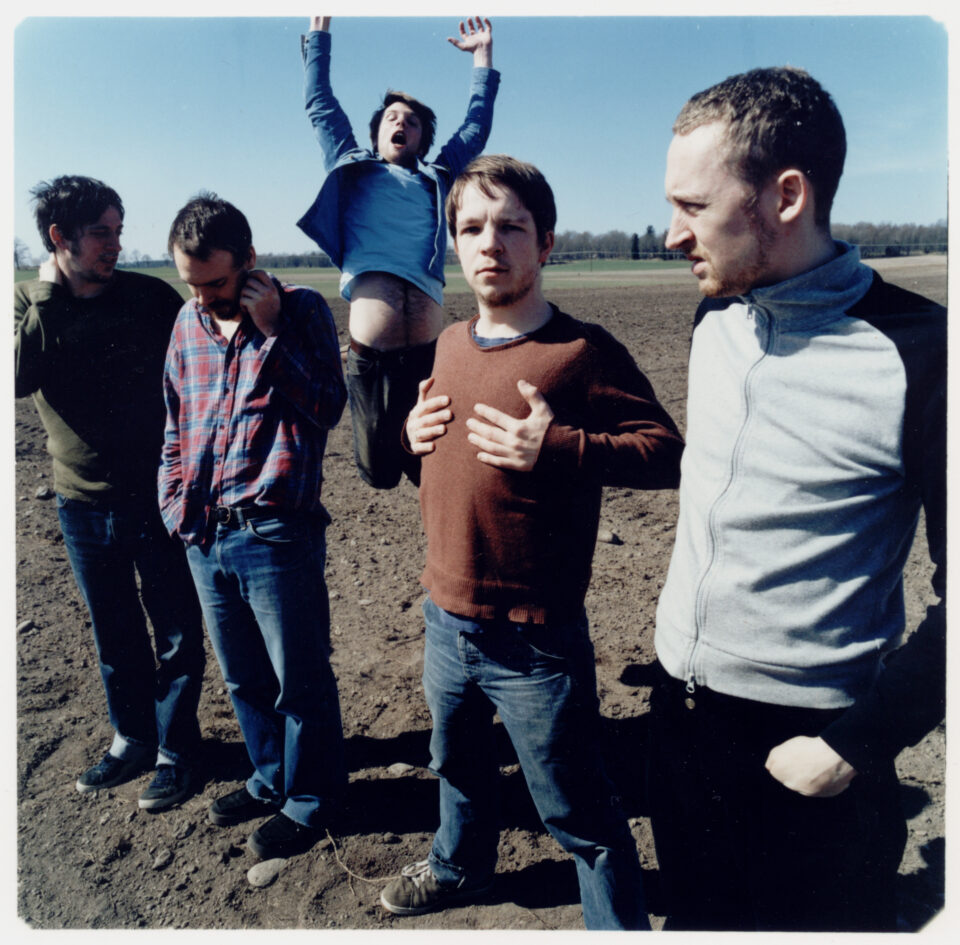 David & the Citizens
Biography
This text won't really express the phenomena and greatness of David & the Citizens. You won't get the business side of what the band has experienced and been a part of since they started in 1999. Why is that? Because the writer is a member of the band and has almost always been. He also has a record label – Adrian Recordings. This label. That, he has almost always had. If you're looking for hard facts about the band, you can find it on the net. Now it is time to skip the third persona.
David formed the band in 1999. He had just recently moved from Stockholm to Malmö and had a couple of songs; he had gotten a show and needed someone to perform them with. It was just meant as a one time occasion.
I often hear that Adrian Recordings is David & the Citizens record label and that David & the Citizens started the label as a way to get their records out. That is not true. The label was founded by Stefan Nordmark and David & the Citizens was the labels 6th release. I'm the only band member in David & the Citizens that work on Adrian Recordings even though everyone has helped out through the years.
Our first release is the now totally sold out and almost glorified  "Cat EP". It is untitled but its cover is the now well known cat-symbol that is the bands trade mark. All four tracks on the EP are legendary. One of them is "Now She Sleeps in a Box in the Good Soil of Denmark".
Yes, we had a big media hype from the release of the first EP, during the second, "I've Been Floating Upstream – EP" until the last waves of our debut album "For all Happy Endings". We played on every festival you can think of around here. We sold records, like it is not possible to do nowadays, and we where on charts, MTV charts with our videos for example. It never really ended, and we are still there but this was our hype period. To learn more. Search for reviews on our early releases, they are all tremendous, with all right. And check the tour section. See all festivals. The Roskilde Festival – we actually played there.
The recording of our second full length album – "Until the Sadness is Gone" is and will be the most expensive record in the history of Adrian Recordings. That doesn't say anything. Probably just that times where different in 2003 than they are now. It paid to make records then. It really paid off. Our second album took us to the roads again. We toured a lot and now in bigger territory. We almost crashed on the road in Latvia, we slept on mouldy floors in Germany, we played in whore houses in Amsterdam and ate the best sushi I have ever had in Norway, to name a few things. It also took us to the posh circles. We where nominated for a Grammy in category "Best Pop Group" and we partied with the big guns. It was fun, we can do that too.
We did one last recording before we took a break and left Adrian Recordings. The "Big Chill", it is the bridge between the "old" Citizens and the "about to come". We had Matti Alkberg from "The Bear Quartet" and " Mattias Alkberg BD" to sing with us and we almost had Sporty Spice (Melanie C), too. She was in the studio while recording "Big Chill" and we wanted her so badly to sing with us but she was tied up by lawyers. The thought of us almost bringing Matti Alkberg and Melanie C together in one track is so thrilling.
It is about now that we really break the boundaries of Sweden. I manage to get David & the Citizens records released in Japan, USA, whole of Europe and more. And that was just the beginning.
I haven't said much about the music and the songs and what we sounds like. I'm sorry I can't say. I think that in our early days these were the key instruments: piano, acoustic guitar and trumpets, and the characteristic voice of David. I like every song equally. It is just a problem from the media point of view. I can't point anything out for you. You have to listen to it all. I think David Fridlund is one of the best songwriters that has ever been, and lyricist. The material we have recorded has a quality that is amazing. I'm proud to be a part of it.
We have done everything by ourselves. We have total control. We do whatever we want to, musically, the artworks, the shit; with lots of helps from friends of course. Jens Lindgård (producer of all early material), Jesper Kumberg (our booking agent that has always been there). I regret I started mentioning people because there is always some you forget. Forgive me for that.
Recognizable songs:
Adrian Recordings' released:
Now She Sleeps in a Box in the Good Soil of Denmark
I've Been Floating Upstream Since we Parted
Song Against Life
New Direction
The End
Graycoated Morning
…and 39 more
Adrian Recordings years: 2001 – 2006 (Moved to Bad Taste Records) then split up.
Last members:
David Fridlund – Vocals, guitar, piano
Conny Fridh – Bass, backing vocals
Magnus Bjerkert – Trumpet, keyboards, percussion, backing vocals
John Bjerkert – Drums, backing vocals
Original members also:
Mikael Carlsson – Drums
Alexander Madsen – electric guitar