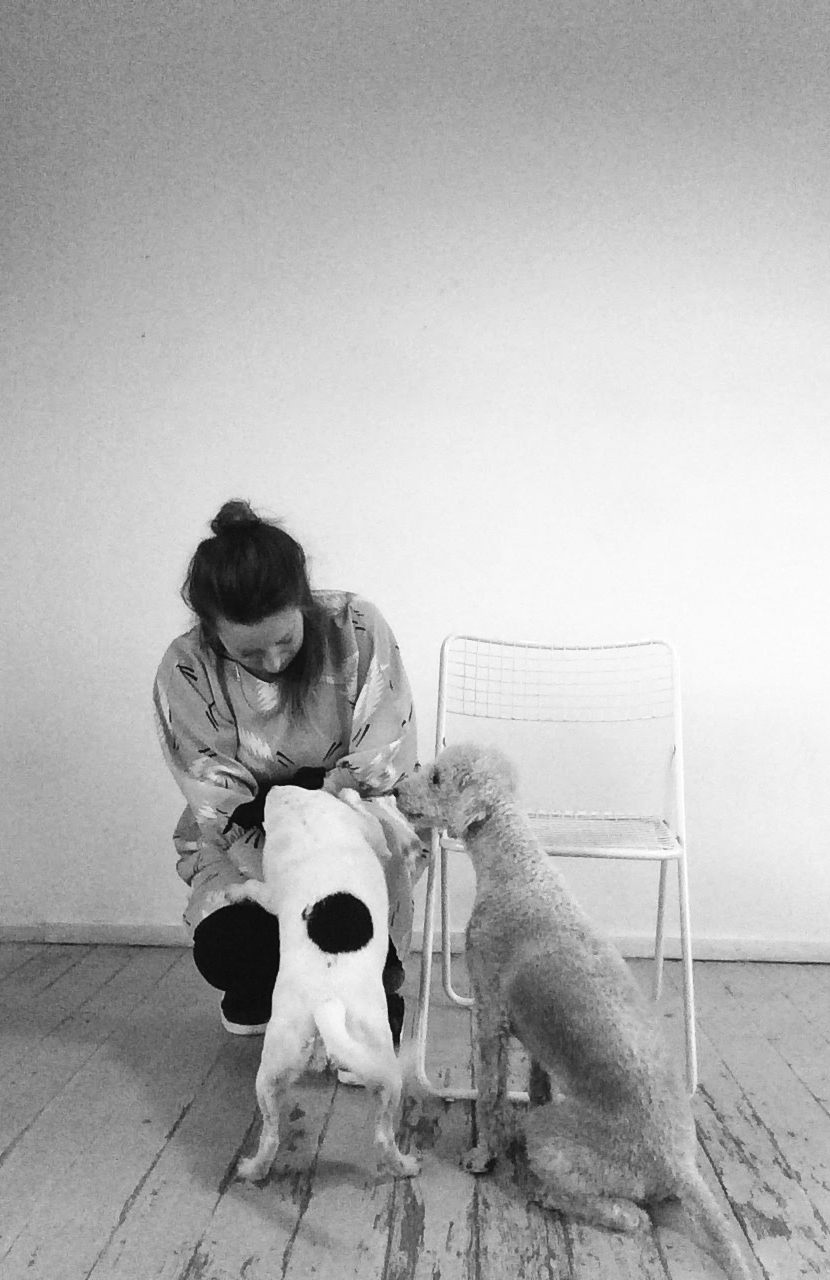 Lately La La
Biography
Musician, composer,  illustrator and life artist. Lately La La is a woman of many talents and has a musical expression that stands out from the crowd.
Sara K Gustafsson started Lately La La on the English southcoast where she began to play her music in open mic evenings and parties.
She describes her music as Lo-Fi Healing Music, a musical meeting between the big city bustle and the countryside. That reflects Sara´s life that just like the music carries a caleidoscope of events within.
How long have you been making music?
It started pretty early since my dad was an organist and choir leader.  I used to stand next to him and mimic him leading the choir. But I refused to let him teach me and I wanted to do everything myself! That included giving myself homework and making things up on the piano…
When did you know it was something that you wanted to do?
I dont know yet. I mean I like doing lots of different things, the music has always been there like a channel for something, tagging along like an old friend.
What inspires you in making your songs?
As with most people I think, I get inspired by life, love and death. (That pretty much covers everything haha)
Have you been inspired by any artists in particular?
Not conciously whilst making it, the songs just sort of come out. I have almost felt a bit annoyed with the songs cos I havent known what to do with them. I am quite restless and need to work with somebody to shape up. That is how the "Taming the Mind" recordings came about. I called a studieförbund for a group I was working with, and ended up crying in the phone and asking "is there not ANYONE that can help me with the music?" The poor guy on the phone said nicely " You can start a studygroup". And who with? was my thought, everyone is so busy! A little bit later I found Daniel (on his birthday) that I came to record with. It was SO nice to meet someone to discuss the music with. Daniel also took care of all the technicalities during recording, and it was a relief to just focus on the music… OOps I haven´t mentioned any artists! I have listened to a lot of different ones, and seen lots of interviews on Youtube… I felt connected to Leonard Cohen, the uncomprimising way he led his life. I am so sad I never made it to any of his concerts. RIP Leonard!
Who is your audience?
Everyone who is open to receive the music!
Where do you want the music to be played?
In a relaxed state or to make people relax and feel something different. Fill your cup!
How would you describe the music?
The song is just one part of it, the production is very important to try to capture the soul of the song. It took a while for me to figure this out, its a frequency that you have to tune in to, as a maker. I now find it a little hard to tune out of it haha! I call the genre Lo Fi Healing Music and it was like a mantra during recording so that I wouldn´t get too stressed or overwhelmed by the process. It is so easy to lose focus, and it takes a lot of energy to work on music.
Telephone interview with Ayla Irebring Ruiperez 27th of october 2016