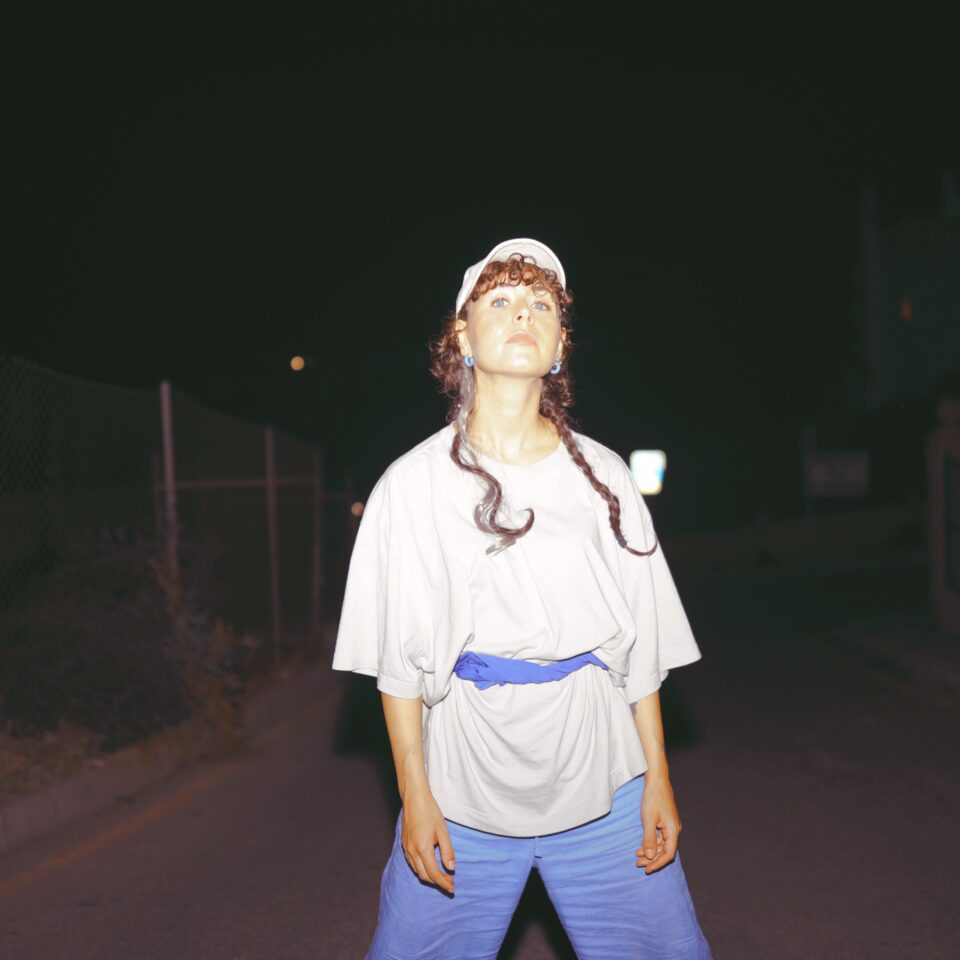 MANX
Biography
The Gothenburg producer and artist, Maria Lakatos, started the artist project MANX in 2019 after having, for many years, figured under the name "The Naima Train". Right from the start, the idea was to open up a space and create a world based of daydreams and heavy synesthesia. After recording her own music for many years, Maria has cultivated an originality that now lives as an ingrained DNA in MANX, and the music has been noticed by American Earmilk and some of the biggest music media in Sweden such as GAFFA, Nöjesguiden, Djungeltrumman and Sweden's Radio P3.
MANX houses imaginative creative storytelling, detailed music productions and expressive artistry alongside visual artwork – all from Maria's creative bubble.
About the debut album "RECOUPIA" out October 27th, MANX comments: "I went straight into the darkness and found something beautiful. The record explores the theme of 'vegetability'. It is a story of healing – how everything is burned down and built up in a cyclical movement".
MANX would like to spread out and refurnish – because, why not? Aside from musical influences such as Aphex Twin, Björk, Oklou and FKA twigs, Maria dares to dance across unexpected genres and cultures, with a habit of messing around with both pop cultural framework as well as the expectations of listeners. It's soulful pop mixed with the finest and twisted electronics. It's futuristic trip hop, meditative IDM, singer-songwriter, jazz and electronic pop, to give a few pointers.
From daydreams of a bio paradise where everything constantly sprouts and grows comes MANX. The memo is simple: be a flower. Unfold, claim space, and be luscious.
An alluring art-pop-universe, invented by producer and multi-field artist Maria Lakatos. She uses MANX as a space to create a world based off of daydreams and heavy synesthesia.
An observation of a strong collective urge since the brink of the pandemic is expressed on MANX's first releases since may 2020; an expansion of uncompromising self-love. An urgent cry for beauty and chaos in perfect harmony.
Maria states: "Suddenly I started making fiery dance tracks out of nowhere. I felt the need to inspire both myself and people around me to grow out of something, and be unapologetically alien and radically proud of it."
MANX invites you to a celebration of everything "too much", inside a fruitful, weird ass jungle of experimental modern day trip-hop.
She portrays her vivid imagination through musical production and artistry, along with her visual narration in videos and digital images.
Her debut in 2019 had audiences and press sizzle over her luscious sound settings and eccentric style, calling it "addictive" and "incredibly vibey".
MANX's new singles will be available to stream and on slim jewel case CD that you can find in our web shop.
September 9th
​​1. JASMINE
2. INST/EMBODY/AURORA
October 7th
1. TOURMALINE
2. INST/DICYANIN/u/CRATER
November 18th
1. WATER
2. INST/SHI HENG YI/GOLDEN FEATHERS
August 25th
1. ONSEN
2. INST/parfait/SLF_LV/retreat