Marcus Cato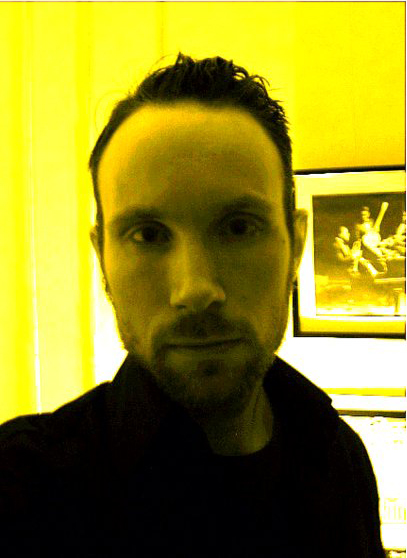 In early 2008 two hungover people meet over a coffee in Malmö. One was Magnus Bjerkert of Adrian Recordings, the other was Marcus Cato. Cato was, and is, still one of the most talented songwriters and musicians Adrian Recordings ever met. He is also, however, on a different planet. Even though he played with, and made music with artists like Familjen, Emil Jensen, David & The Citizens and Jens Lekman, he doesn't have the same ambitions as regular musicians and not the same agenda.
That very day Marcus was very frustrated, he complained about all the new music he heard, he said that he hadn't heard anything truly new, interesting or emotionally captivating since the days of rag time. Magnus did not agree, but he was intrigued by Marcus's enthusiasm and negativity. Magnus knew that Marcus himself was capable of making the music he wanted to hear himself, and Magnus was curious to hear the result. Magnus challenged Marcus. Magnus would buy recording devices to Marcus and in return he would record 3 tracks a week. The best of the tracks would be published on Adrian Recordings' web site. This would continue for one year. The task was overwhelming but Marcus accepted. And Marcus Cato is the only one we know that actually have the skills and is stubborn enough to fulfill it.
This is the origin of one of the most interesting musical project in recent years.
The project had several purposes:
* What happens creatively with a musician if he is forced to produce music in a speed of 3 tracks a week for one year?
* How do you experience music when you are so overwhelmed by the quantity of it? You can't divide it into parts. You have to accept that the parts are considered as a whole. This was, and still is, opposite to how many people consume music nowadays.
* At the time, internet was even more fragmentized than it is now. It was a puzzle, with too many platforms with no real impact. The result was that people tried to be everywhere without doing it really well. We decided to do it the other way around. We wanted the interested listeners to come to us. We figured we would reach the true music fans by the method. Therefore the only place online where you could hear Marcus's music was from a small streaming player at www.adrianrecordings.com. We called it the opposite of internet. But Marcus is opposite of so many things.
Marcus Cato started to deliver and the tracks just kept coming. The quality is remarkably high and always out of interest. The frames was expanding by force. In his own world he created an ever expanding micro cosmos, and once you stepped into his language you where forever a native, but neither we nor Marcus Cato are telling you what to speak.
Marcus also delivered track titles but he let Magnus combine the music with the titles. He started the series with the track "Vasamuseet, spejar efter land" and finished 52 tracks later with "Ridå". It's an imprint of a person. We drained him of music. This music is meant as a whole. A whole person.
The additional 2 pictures is made by artist Leif Holmstrand and photos of them was taken by Mika Korhonen.
– – – –
"Close to the water I'm overwhelmed by the feeling that this is the place. But although I dig and dig there's not a single gold nugget in sight. The dream changes. Suddenly I'm stuck in the hole with nothing but my head sticking up. I hear light tunes. They circle around my head. I wear a helmet but to no avail. The tunes penetrate my skull and nest inside my soul. It's beautiful. It's Cato. Cato, alas!, the smooth Marcus Cato and the one with sharpened canine teeth. Everything he does is reduced and simple – but seductive. He is allowed to trust every melodical whim. He knows how to manufacture these little whims out of large blocks of experience. How to slowly and carefully chisel out overlapping melodies on a piano. How to grind the barrel-organ in some fabulous French movie. How to make brittle and rustling guitar sounds hover above the landscape. I rise from the grave (still void of gold nuggets) and remove the helmet. Liberated."
Leif Holmstrand,
writer & artist