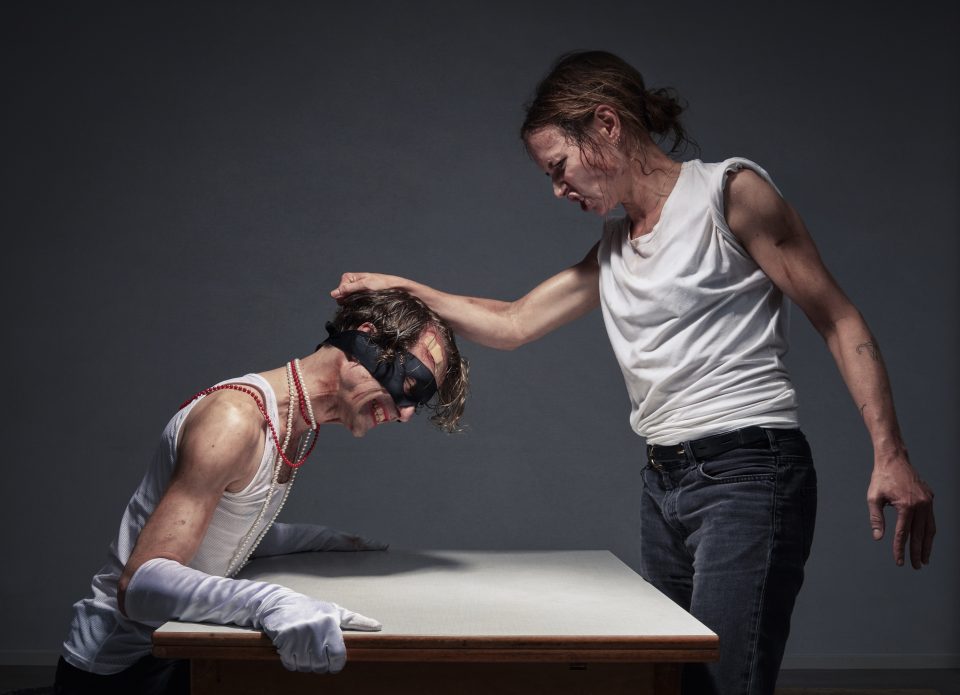 Medborgarbandet
Biography
Medborgarbandet is a performance and music collective consisting of some of Sweden's most interesting, strong and successful artists, dancers, actors, acrobats etc. One of many results of this creative flood is this EP. You'll find powerful, compassionate and emotional songs that will make you want to both dance and cry.
In 2018 Medborgerbandet will be performing a piece titled "Vinnaren tar allt" (The Winner Takes it All). The premiere is on March 9th in Malmö and performances will run until the 21st of April including guest stops in Göteborg and the rest of Sweden. Performers and contributors to this live project include Emil Jensen, Jenny Wilson, Joy M'Batha, Panda da Panda, Thomas Öberg, Kristin Amparo, Athena Farrokhzad and Nina Persson and many more.
Nina Persson is one of the biggest stars in Sweden. Her contribution to the Swedish music scene through her work as a singer and songwriter for bands like The Cardigans and A Camp has put her on the international map. Her contribution to this EP is titled "Var ligger Sverige?" (Where's Sweden?) and, was wen it was released the 16th of Feb, her first ever single in Swedish. The song also features the well known voices of Thomas Öberg from bob hund and Moto Boy.
Thomas Öberg is the frontman of bob hund, a band that has achieved a cult following all through Scandinavia and has been making music and performing for 27 years. The band has played some of the biggest festivals in Europe. This release will be the first time Thomas performs under his own name.
Kristin Amparo is an artist and songwriter. She was a part of a music project called KWAAI in 2013 and participated in Eurovision Song Contest in 2015 the same year she also released her critically acclaimed debut album "A Dream". Her contribution to this EP is a strong emotional piece called "Jag står inte ut men jag slutar aldrig kämpa" (I Can't Take This, but I'll Never Stop Fighting).
Joy M'Batha  (JOY) has achieved much in the few years she's been active in the Swedish music scene. She has put herself on the map as one of the most prominent female rappers in Sweden. In 2017 her EP "Inte god men Gud" was nominated for a Swedish Grammi. On this EP she performs a duet with Thomas Öberg that's produced by !Regeringen, that will leave you knocked out exhausted.
Panda da Panda is an artist, songwriter, producer, and visual artist that is also known for his mind blowing stage shows. Panda da Panda, the alias for Thibo Girardon, has since his debut album "Flaoua Paoua" gained massive success in Sweden.
!Regeringen is a Swedish electro quartet formed in Lund in 2012. The quartet consists of Mattias Joko, Alexander Wiebelt, Naomi Namasenda, Sebastian Oskarsson and Thomas Öberg.
Selma Modéer Wiking is most known as an actress and has had parts in movies and also the hugely successful series "The Bridge".