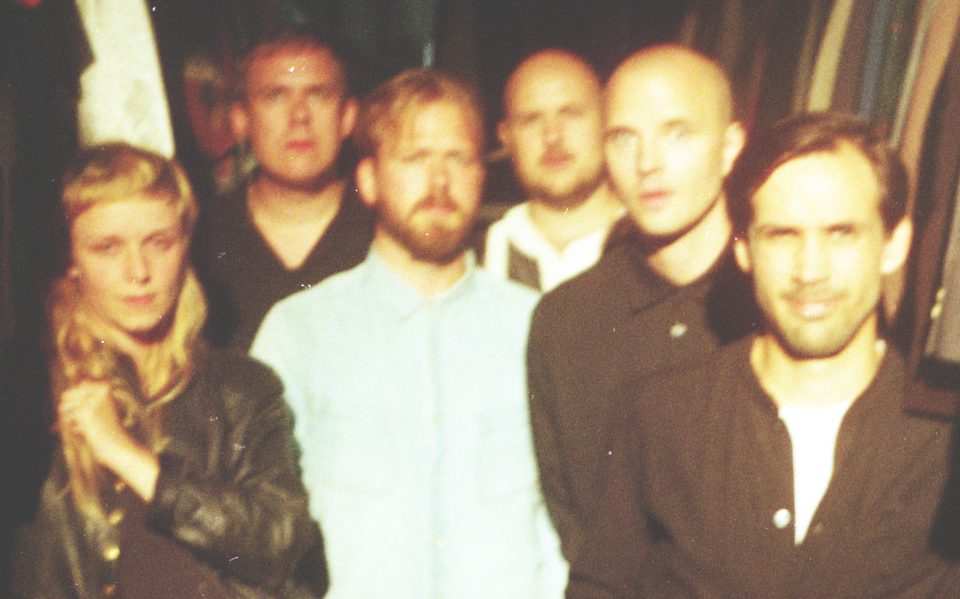 MFMB
Biography
MFMB make their long-awaited return with the pounding new track "Six-figure Income", out now. Taken from their upcoming new album "Sugar" out March 25th.
Pre-save album on Spotify: https://smarturl.it/MFMB-Sugar
Pre-order vinyl album: https://adrian-recordings.myshopify.com
Live : Sweden
19 May Stockholm / Hus 7
21 May Malmö / Plan B
20 May Göteborg / Oceanen
Returning just as hard and euphoric as they left off, "Six-figure Income" delivers the same bold and powerful punch the band have been renowned for ever since the release of their debut LP "Folded" (2010). This broad and driven new offering sees the band in a renewed spirit, mixing thunderous guitars with a dark and pulsing atmosphere to create this wonderfully vivid new release.
It's MFMB's heavy glam closer, all sneer and bitter pomp, goose-stepping through the corridors of Goldman Sachs and right over the album's burgeoning sense of hope. Thinks The Doors' apocalyptic farewell to the 60s, 'The End,' via Michael Gira's worst hangover.
"We were back and forth on whether to include this on the album. It doesn't stick to the formula, it's something else. Still very much MFMB, but perhaps more akin to our previous work. We decided to put it as the closer. The penultimate song on the album is a subtle piano ballad, which would have been a more obvious closer. "Six-figure Income" is…some sort of opposite to that. It's about capitalism, and it's very angry."
After a 9 years long hiatus, cult 6-piece MFMB, previously MF/MB/, will announce their shock return to the scene with "Six-figure Income", the closing track to their long-awaited album 'Sugar', arriving March 25th.
The followup to 2012's critically-acclaimed "Colossus", "Sugar" revives the dark and driven alt-rock the Swedes made their name with -equal parts rigor and finesse, wracked with nervous tension. This time around, however, a democratic approach to the writing process was decided on, with each member contributing equally to the sound and feel of the record. The result is unmistakably the sound of MFMB, but reinvented for these tempestuous times.
The making of the album is a story in itself. "Sugar is seven years in the making, marking nine years since our last full-length release Colossus (2013). It has been a bumpy ride. The tours following Colossus took their toll, leaving us in a state of internal friction – infighting basically. Then when it finally came time to work on Sugar, when it was decided the process of composing songs should be a completely democratic one, tensions increased further. We were not always the best of friends. Priorities changed. Members quit, then joined again. It was never easy. But we feel you can hear it on the album, how every song is a result of differing opinions fighting it out until we landed. But in the end, it's MFMB, but ringing purer than ever before."
MFMB have remained prolific throughout their hiatus, which includes Joakim Lindberg becoming one of the underground scene's most in-demand producers, working with the likes of Hey Elbow, Spunsugar, This Is Head, and many more.
MFMB are also notorious for their blistering live performances. The combination of dual drummers and two lead singers has given the band a distinctly raw and visceral sound.
MFMB are:
Sebastian Hedberg (he/him) – bass
Joakim Lindberg (he/him) – guitars
Christine Björk (she/her) – vocals
Kristoffer Bäckström (he/him) – drums
Vic Narin (they/them) – vocals
Erik Nilsson (he/him) – drums