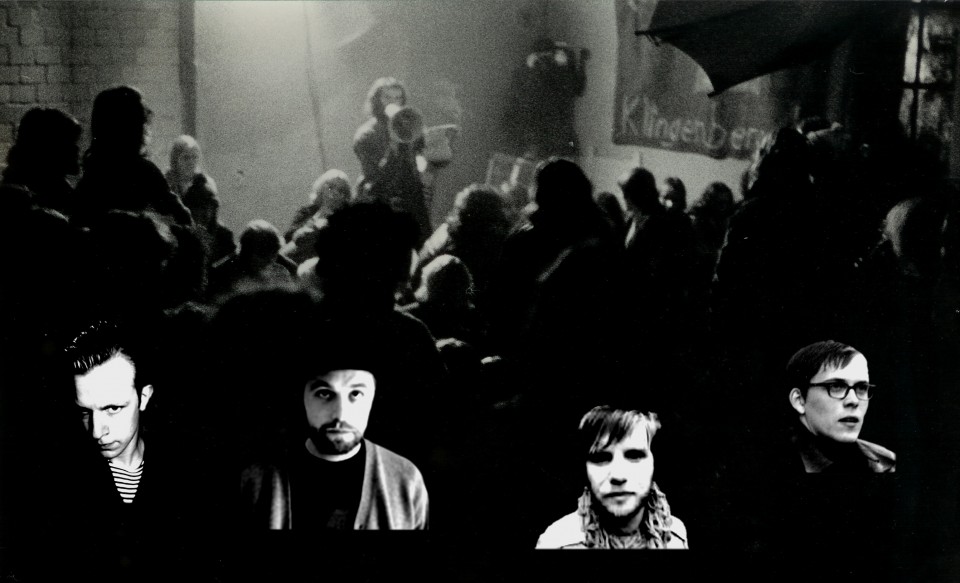 Sharif
Biography
Sharif was born out of the frail ashes of Ichabod Crane, a local band, world famous in the outskirts of Hultsfred back in the middle 90's. The engine of Ichabod, Magnus and Rikard, now living in Malmö, got together with Marcus and Leif and Sharif was set to mould. Sharif then found grounds with the two former members of Ichabod Crane Stefan and John. After a couple of demos the debut "Sharif's Slumber" was put out on Adrian Recordings. 6 years later in 2005 the second album "Lost Causes – Causes Lost" was released. Now with Johan T Karlsson (Familjen) in the producers chair and on bass due to Stefan's demise. By this time Marcus and Leif had also sort of left the band.
birds
The Sharif that was then is no more and that's the way it works with people that either can or want to quit dealing with each other. After "The Slumber" they never got to a grinding halt, but lost focus, dismembered by the ways of development. Madness, grandeur and big losses, evolved into silence and retraction.
kärnvapen
Sharif played at numerous places in Sweden for example on the Hultsfred and Malmö festival. Some worth to remember, some best unspoken.
bristol
Sharif was from day one a dysfunctional band. Nothing has gone better since then. Sharif knew by that time who Mark Kozelek and Nick Drake was but they hadn't forgotten the alternative 80's with bands like Sonic Youth and Einstürzende Neubauten. Other favourites by that time were The Velvet Underground, Tindersticks and Eric's Trip. If you then add some jazz drumming and some soulvoice improvising, you should be able to guess what the 1999 sounds like
våld
The doorbell rang and John was standing there in a balaclava and he told me to get ready for a ride. Clothes for three days, some CD's and forget the guitar, where we are going there'll be no playing. Outside, in the January snow there was a car with a trailer attached to it. John asked me to get into the trailer while he got into the driver's seat. In the trailer I found Marcus, Magnus and Johan who all looked kind of dazed. John drives like shit and he won't tell us where we are going. I got a bottle of dark rum and quickly got intoxicated, 'cause as soon as I tried to get up to get something more to drink the trailer took a spun and I landed on the floor. After, what I guessed were a couple of hours, the trailer stopped and everything was silent on the outside.
moss (Eagerly Awaiting Anytime)
On the outside John was talking with someone. We carefully looked outside through the drapes. There was a small dwarf acting as if he was annoyed about something. John flung the doors open. This shitty place is not open. The dwarf won't let us in. Where are we? We are in Kristianopel and Sweden's most good looking camping site.
Inst.
He slammed the door shut and the car started again. Soon we stopped again. We waited for John a while and he soon got into the trailer again. John had taken the trailer past the dwarf into the camping site through the surrounding forest. We hijacked the camping's electricity and were suddenly standing looking out over the ocean. The ocean tore itself into pieces and the cold wind hit our faces like knives.
dub
On the following Sunday morning the trailer burned down after a failed attempt to make spaghetti. We fled the camp site and the angry dwarf with a burned out trailer behind the car.
sand
Computerized guitar riffs that sweeps all over you. Soft as snow but warm inside. Listen to it while bathing in your bath tub surrounded by black candles. Music for a Daydream Nation.
vänskap
So much water has drained the band since the first album, so many sorrows and so many bottles, so many late night conversations.
alcohol
Make some al dente penne rigate pasta, while cooking the pasta make a tomato sauce, with much salt, oregano, parmesan, black pepper and some cooking cream. The sauce should simmer not boil. Put the pasta and the sauce in the oven with grated cheese over it for 10 minutes and then it's ready.
nuclear
Looking in the review mirror, there was always something uncertain about Stefan. He always fought with his friends when he was drunk. He was straight edge. Everything was black and with. He was the loveliest guy, so extremely charming but so hard to get into. He made the first album possible, he made too many copies. I wish things would have been different.
hawk
There's no easy way to tell the story of Sharif, there is no easy way to read it. We can't spell it out and you can't read it clear. This is no joke. It is just the way it is. The best way to understand is through the lyrics. The cliché is right.