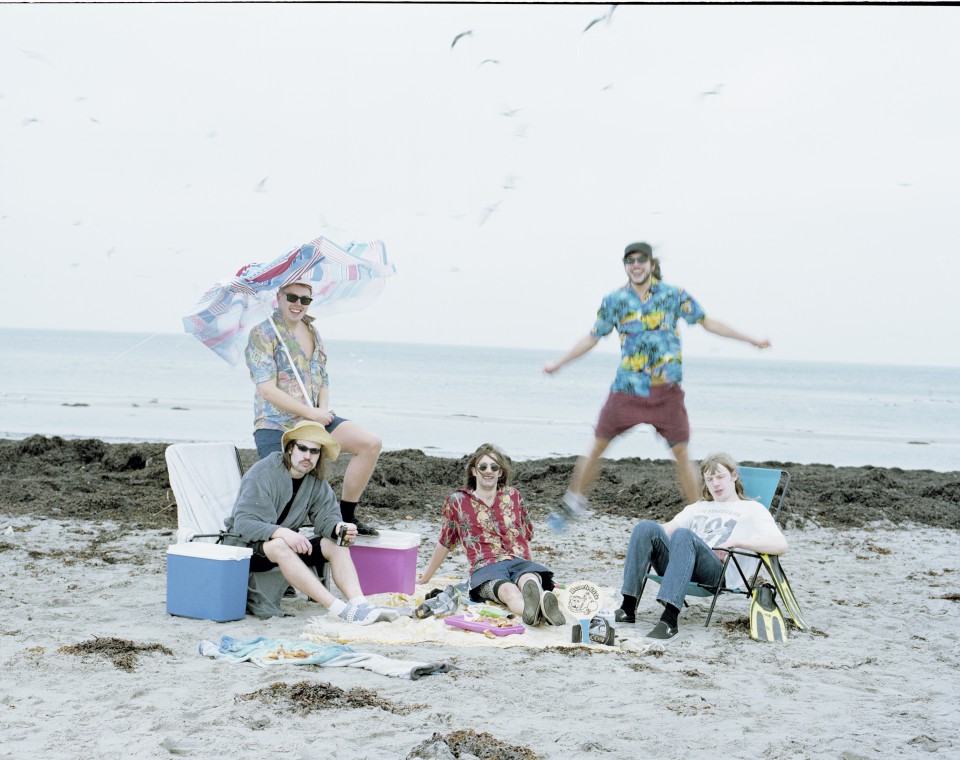 YAST
Biography
When a band of five creative slackers get together with nothing more than their friendship, their instruments, a sackful of song ideas and a total devotion to music the end result is YASTs second album, "My Dreams Did Finally Come True". It's an album not only made up of near-perfect songs, but one that also boasts three lead singers, multiple songwriters and even a song in Swedish. Ladies and gentlemen allow us to present YASTs new album, "My Dreams Did Finally Come True".
Hailing from the tiny Swedish town of Sandviken, Marcus Norberg, Tobias Widman and Carl Kolbaek-Jensen formed YAST in 2007. As nice as Sandviken is (and it really is), it's not the sort of place where musicians thrive for too long. So fast forward to 2010 and our trio have gravitated south to the more music centric city of Malmö. Augmented by the rhythm section of post-rock band Aerial (and fellow Sandviken's) Markus Johansson and Niklas Wennerstrand, the YAST line-up we know and love finally clicks into place. It took another two years of constant rehearsing and playing shows though before YAST refined the distorted dreamy psych-pop sound that we now so readily associate with them.
Skip ahead to February 2012: YAST unleash their debut single, the aces "Believes", to enormous acclaim.
"Leaves us thinking "best pop song 2012?" Definitely up there with songs like Tame Impala's Apocalypse Dreams".
All falsetto vocals and beach guitars, it turned out to be the first great summer song of the year. After supporting The Drums on tour, YAST headed out on their own across Europe playing packed shows in England, Germany, Spain, Norway, Holland, Denmark, Finland, Austria and unsurprisingly, Sweden.
2013 saw the release of their eponymous debut LP (on gorgeous powder-blue vinyl no less). Balancing out the upbeat joyous rush of the three minute pop stylings of standout tracks like "I Wanna Be Young", "Believes" and "Stupid", were sublime mature cuts such as "The Person I Once Was". Yet again YASTs praises were sung from the rooftops by the press.
"Their songs are an ambitious swing at making moves for the better."
"YAST have more potential than nearly any other band around."
YAST hit the road again, this time playing high-profile gigs with the likes of Tame Impala, DIIV, Vivian Girls and TOY as well as playing at both the Hultsfred and Way Out West festivals.
Which more or less brings us up to date. YAST have finally found the time between various side projects (Nightmen, Toi Let etc) to get themselves back into the studio to record a new 11 track LP. In typical YAST fashion almost every song on "My Dreams Did Finally Come True" sounds like it could be a single. The guitars are still loud, the vocals almost horizontal and the melodies still ultra infectious. The album was recorded by Emil Isaksson at Studio Möllan and produced and mixed by Joakim Lindberg (RA, Hey Elbow, MF/MB/, Terrible Feelings etc) at Double Sun Studio.
"My Dreams Did Finally Come True" is unmistakably YAST, but it's YAST turned up to 11, bigger guitars, more synths in fact more of everything. They're still heading in the same direction it's just that they've leaped forward a fair bit since the last time we heard from them.
The effortless breezy "When You're Around" was the first single lifted from the album, followed by the usual spate of gushing reviews.
"YAST made a song that sounds as American as it does Swedish, like a sleepy, less noisy version of Dinosaur Jr."
Larry Fitzmaurice – Fader
"Together Forever" will proceed the album's release as the second single. It's time to get excited all over again. YAST are back.